Day of Giving - June 5, 2020
On this Day of Giving, join us in celebrating the rich tradition of the Choir School and the boys whose graduation would have taken place today. We ask for the support of all who treasure the transformational impact on the boys of Saint Paul's Choir School, the beautiful liturgies and the elevation of our faith. We hope that you will be moved to support this event and share broadly with your friends and family through social media and personal outreach to make the event an extraordinary success.
Leaderboards
Top alumni decades
Class year
# Donors

1970s

1980s
Top parent classes
Class year
# Donors

2016

2020

2021

2024
Update #5 - 2 days ago
Pastor and alumnus, Father William Kelly, shares the importance of educating and elevating students "in their mind, in their heart, and especially in their voices."
Posted on Wednesday, May 27th, 2020, 9:35 am EDT
See all updates
About
Update #4 - 3 days ago
Dr. Thomas Haferd, Head of School, on SPCS's use of "the musical arts and liturgical expressions from throughout the ages to achieve our goal of bringing [our students] to maturity."
Posted on Tuesday, May 26th, 2020, 9:32 am EDT
Update #3 - 7 days ago
Ms. Cunha shares what distinguishes Saint Paul's Choir School: "If you've met any of our students, that's the best testimony."
Posted on Friday, May 22nd, 2020, 8:45 am EDT
Update #2 - 9 days ago
Mr. James Kennerley, our Director of Music, shares what makes Saint Paul's Choir School revolutionary. If you think so too, please support Saint Paul's Choir School on its Day of Giving, June 5.
Posted on Wednesday, May 20th, 2020, 3:39 pm EDT
Update #1 - 11 days ago
Learn more about how meaningful Saint Paul's Choir School has been to this young man. After watching, please help us celebrate our tradition, sung in Cambridge since 1963 & support our Day of Giving while you're here! Thank you!
Posted on Monday, May 18th, 2020, 10:32 am EDT
Donate now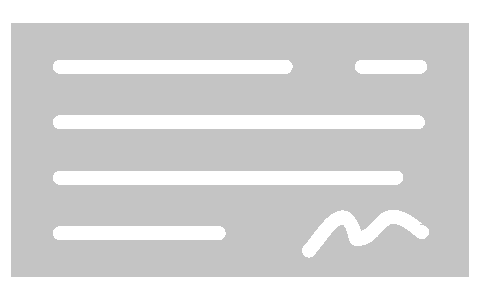 Campaign ends Tuesday, June 9th, 2020, 11:59 pm EDT
Recent activity
Robin Maurer
Supported 7 hours ago
Supported 17 hours ago
In Honor of Prof. Cheryl L. Walker who modeled so well for me the cheerful rigor and generosity of a true teacher. I am so fortunate to work with such enthusiastic boys and with such supportive parents. To all that support our school, thank you!
Arthur Cody
Supported 17 hours ago
The choir's beauty and inspiration were even more appreciated during its absence in the past months. Its return will be a true blessing.
The Garriss Family
Supported 18 hours ago
In honor of Sebastian Haferd

May God bless you all and continue to guide your paths!
Jim Coccia
Supported 20 hours ago
Vincent and Patricia Andaloro
Grandparent '14, '18
Supported 2 days ago
Skylar G Guerrier
Supported 3 days ago
In honor of my cousin, Sebi, that I love very much.
Judy Beatrice
Supported 3 days ago
Joe & Nancy Chladil
Supported 3 days ago