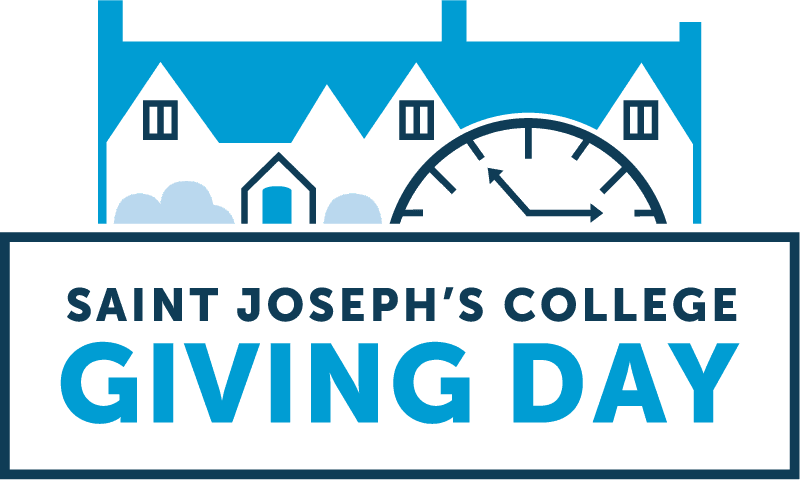 Q:
What is Saint Joseph's College Giving Day?
A:
Giving Day is a 24-hour challenge to raise funds for the students of Saint Joseph's College. This year the goal is 850 donors, and we encourage all members of the SJC community to participate.
Q:
How does it impact students?
A:
Community engagement is critical to moving SJC forward by supporting the unique experiences of every SJC student both on-campus and online. Regardless of where the gift is given, you are positively impacting the student experience at SJC.
Q:
Why is Saint Joseph's College having a Giving Day?
A:
Giving Day provides a chance for the SJC community to come together and raise money to support students. This is also an important day because it helps to educate and increase awareness about the impact of philanthropy and the difference you can make through a single gift.
Q:
Why did you choose to direct 50% of donations made on March 18th to Ukraine medical relief?
A:
Inspired by the bravery of our nursing alumna Nataliia Iantsevych, who returned to Ukraine to help care for her home community, SJC President Jim Dlugos realized that Giving Day is a singular opportunity to exercise our values, honor the spirit of Catherine McCauley and the Sisters of Mercy, and solicit support for Ukraine from our wider community. Our Honorary Scholar-in-Residence, Donato Tramuto, was excited to help, and our longtime service trip partner, Partners for World Health, was ready to put our Giving Day funding to work where it is needed most in Ukraine. This is Saint Joseph's mercy in action.
Q:
What is Partners for World Health?
A:
Partners for World Health (PWH) is a non-profit 501(c)3 based in Portland, Maine. PWH collects medical supplies and equipment from healthcare facilities, manufacturers, other organizations, and individuals. They sort, evaluate, repackage, and prepare these supplies and equipment for distribution to individuals, communities, and healthcare facilities in need.
Q:
What is Partners for World Health doing in Ukraine?
A:
PWH's goal is to ship close to $1,000,000 in urgently needed equipment and supplies to practitioners on the ground in Ukraine who are requesting essential items. Their healthcare partners, including Maine Health and Northern Light Health, are contributing supplies to replenish our inventory and companies like Ocean State Job Lots and Meest are helping with reducing transportation and shipping costs.
Q:
What is SJC's connection to Partners for World Health?
A:
PWH's President, Elizabeth McLellan, was the recipient of an Honorary Degree from Saint Joseph's College of Maine in 2015, and its headquarters are located down the road in Portland, Maine. PWH has also been a Saint Joseph's partner on student service trips.
Q:
Does my gift really make a difference?
A:
Yes! Your gift, no matter how big or small, makes a transformative impact on current and future Saint Joseph's College students.