Kingsley Giving Day 2023
$977,381
raised of $1,000,000 goal
Give now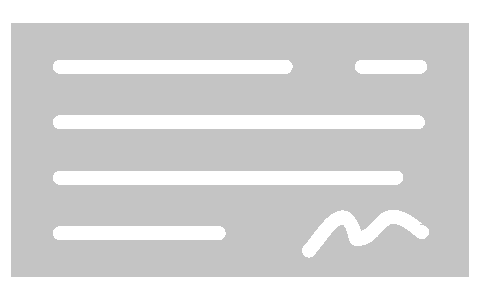 Organizer
Kingsley Development Committee
Supporters across the USA
Supporters (191)
Alessandro Pizzi
Love the great education that you are providing for Scarlett and Grayson.
Allison and Doug Campbell
Allyson Bloom & Sam Thakarar
Anne Scholder
My grandchildren love the school as do their parents and I do too.
Anne-Marie Anagnostopoulos
Bella Wallace
I support Kingsley because it is a wonderful school and it prepared me well for my next school. I have the best memories from Kingsley!
Brian and Ellie Chu
We will always be grateful for the boys' formative years at KMS!
Bridget & Alex Snickenberger
Charlie and Kate Reichenbach
Claire Harris
The Kingsley teachers, students and families inspire me everyday to keep growing, learning and challenging myself. I love this community!
Courtney & Jerome Tomaselli
We love our teachers and our school! Thank you, Ms. Heena, Ms. Lydia, Ms. Casey, Ms. Kit, Ms. Ana, Mr. Brian, Ms. Angel, Ms. Azurae, Ms. Anne, and all of the wonderful friends who make Kingsley such a special place!
Diane Hildreth
Tucker love loves school. Thank you for a job well done.
Elizabeth Sheffer-Winig
In honor of Alora Allard-Walsh

Alora has thrived and grown during her years at Kingsley. Thank you for giving her a suburb education.
Ellen Doonan
I love the Kingsley community - made up of incredible teachers, parents, and awesome students!
Emmy Graber
Thank you to Kingsley and the Kingsley community for supporting both our daughters, Poppy and Mabel Hruby.
Fran Finnigan, Proud Kingsley Grandmother
Best wishes to all Kingsley students and teachers, with thanks from a proud grandmother!
Fran Slutsky
In honor of Dennis Slutsky's 70th Birthday
Grace Hoefs
In honor of our amazing Montessori teachers!! You go above and beyond every day & we love you!!
Hala Alessa and Abdullateef AlBahar
Thank you Kingsley for making it so easy for our kids to go to school every morning!
Jamie Lacroix
Thank you to all the Kingsley faculty, staff, and families!
Jeff and Jennifer Blecher
Kasen / Iyengar Family
"We love being a part of the Kingsley Community!"
Klaus and Linda Shigley
In honor of Celia and Cam Shigley
Kristen Standish
It is the best community and the faculty is so dedicated to our kids.
Kristi O'Connor
In honor of The truly fantastic faculty and staff!
Kristin Wallace
Thankful for our wonderful community!
Lewis and Karen Yee-Wadsworth
Linda Monteiro
Thank you for all that you do for Skylar!!
Luis Hernández
Kingsley is a happy place for our child!
Maged Elmalecki
We appreciate Kingsley and we love to support
Marcia Eckerd
In honor of Cheryl Gusenburg

Lena is having an amazing experience- wonderful teachers who help her learn how to think and problem solve, great friends and attitude towards school and learning.
Maria and Thanos Pantazis
Mary O'Connor
In honor of The Class of 2022
Melani Cammett and Angelo Manioudakis
Nedra Gusenburg
Lena recently visited us for the weekend. It was late when we arrived home, but Lena announced that she wanted to design a math problem on her whiteboard and solve it before bedtime. She created a complex problem, solved it, then called her grandfather to check her answer. With a huge smile, Lena was ready for sleep. THAT excitement for learning is the Kingsley promise that Lena and her family live every day.
Nicole Barsalona and Michael Tonelli
Nicole Christopoulos
We have the BEST teachers, administrators, staff, and families. So grateful for this incredible community.
Pam Olson
Thank you to Ada's wonderful teachers and community
Richard & Elizabeth' Greene
We're very happy to have our granddaughter in a Montessori classroom. It brings back memories of her mother at the carrot cutting table and industriously working on her soap carving and pink tower. Best wishes to all at Kingsley.
Sande and Robert Weiskopf
Stephen Moeller
We're so happy to be part of this special community!
Steve Farley
In honor of My colleagues for their dedicated and caring commitment to our students.

Kingsley's strength lies in its faculty and staff and their steadfast commitment to helping students develop their resilience, confidence, and empathy. Serving alongside them and witnessing their positive impact on our students continues to be one of the great rewards of working at Kingsley.
Susan Rottner
Sophie and Jack seem to be thriving under the instruction and care they receive from the Kingsley family.
Tara Hofherr
I love our Kingsley community and I am especially grateful for the relentless care and commitment of our teachers. I am so proud to be a 🦁 at our small, but very mighty school. ❤️
Tedd Ella Saunders
In memory of Dad - Roger Saunders

Dad always made sure my brothers and I had a top education and childhood experience - and and we are so grateful that Nina & Noah have that at Kingsley.
Teresa Chuang Craig Emrick
The Jordan Family
We have two Kingsley graduates who are thriving at their next schools. Thank you, KMS faculty and staff, for all you do to fulfill Kingsley's mission.
The Shah Family
Thank you, Kingsley! We are so grateful to be part of this wonderful community. ❤️
Toby and Barbie Burr
Miss Anne and Miss Raleigh are the best!!!! Kingsley teaches important skills that help my granddaughters live their best lives. Thanks Kingsley!!!
William Kargman
Excellent education for my grandson
Anonymous
Thank you to all the teachers and especially those in 5-3 ❤️💗