The Pine School Give Day 2022
Give now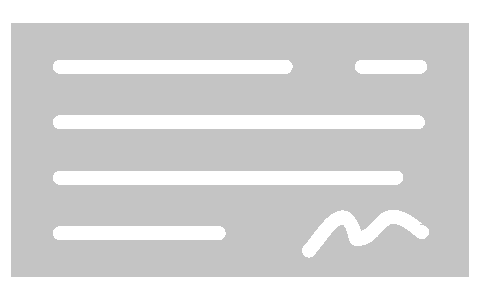 Organizer
Supporters across the USA
Supporters (232)
Amelia Putnam
Love this school and Team Gold!!!
Benjamin Smiley
My son loves it there go Gold!
Binney Caffrey
In honor of John Boyer

What a great Give Day, John! Happy Birthday!!
Binney and Andrew Caffrey
Thank you to all the PINE faculty and staff! I couldn't ask for better colleagues. GO KNIGHTS!
Burns for Jillian Cheverny
Carol Dee ANKROM
In honor of Fiona

Thank you to all of the Incredible Teachers!
Carrie Duffin
Thank you to the entire Pine school staff for the exceptional work and dedication provided to the students and families. It does not go unnoticed. Keep up the good work!!!!
Celia Love
For my three Grandchildren and the excellent education they are receiving!
Christopher Textor
In memory of Kritting "Boom" Na Ranong
Christopher Textor
In honor of Krittin "Boom" Na Ranong
Dr Sandra Moradi
Great school! Great teachers! Love Pine School!!!
Emily Smith
In honor of In loving Memory of 'Boom" Krittin Na Ranong Class of 2018
Fitz Family
In honor of Binney Caffrey

Binney, Your flexible approach to a Pine education made it possible for Liam to find his stride and passion for learning while a student at Pine. He is thriving in his first year at UC Berkeley thanks, in a great way, to you personally; He is "living his best life," as he likes to say, and it all started when you supported his pursuit of other passions alongside his academics. Thank you, Binney! Keep doing what you're doing!
Gerald Schultz
In honor of Hannah Squier

Hannah has made us very proud and we have been very pleased with the fine education she received at the Pine School
Jen McDonough
So thankful for the The Pine School
Joacim, Joanna, Jacob Borg
KLJ 2025! Team Blue!! Go Knights!!!
Kelly Hilton-Green
The Pine School has been a part of our family for 12 years, we look forward to watching it grow and thrive.
Lance & Holly Troup
In honor of Aunt Kathy

We love supporting the school and the wonderful community it has created for the students and parents. Go Knights
Laurin Stocker
The Pine School was a phenomenal experience for my son in every aspect ! Thank you !
Local Legends Custom Apparel
Madetric Wood
Keep up the great work! My daughter loves this school. Thank you for giving the students a great education.
Mark and Jessi Rubenstein
McElroy Family
In honor of all of the wonderful teachers we've been blessed to know over the years
Mike and Tracy Barnard
Great success for another year. Thank you Pine School!
My Beach Boutique, Gwyn-Williams Family
Nick Patel
In the hope to continue to receive best education for my kids
Nicola Melby
Congratulations 2022 gold field day team!!
Patty Cleary
In honor of Bryce Corey and James Corey
Peter & Cynthia Csato
An absolute gem of a school! We are so grateful for the incredible teaching, sports and community. Thank You Pine from the bottom of our hearts!
Phyllis Parker
In memory of Michael Baum
Rebecca Keller
Keep up the great work at this amazing school!
Robert Lehman
A great school and environment for my grandson's education and development
Robert Sage
In honor of jillian cherveny
Stacey and Oliver Stanton
Thank you for making Layla's first year so smooth!
Stephen & Jacqueline Cabral
Stephen and Jessica Sines
Susan Will
very pleased with the education my two grandkids are getting
Tami Skelly
Pine School Family Forever 💙💛
The Hesler Family
In honor of Ali Moradi

So proud to be a part of the Pine Community!
The Leonard Family
We support Pine because it provides new opportunities for the kids to learn.
The Swan Family
We love PINE and are thankful to be a part of this community. 💛
Valerie Goulet
Wonderful and dedicated team of teachers who provided a superior high school education to our son. Thank you!
Anonymous
In honor of Liza Hutchinson

Thank you for your service as Chair of the Board of Trustees!
Anonymous
In memory of Les Spong

From Bampy
Recent activity
Rebecca Keller
Parent '33
Blue
Supported 24 days ago
Isabelle Tardif
Parent '28
Gold
$100
Supported 2 months ago
Gerald Schultz
Grandparent '22
Gold
Supported 2 months ago
In honor of Hannah Squier

Hannah has made us very proud and we have been very pleased with the fine education she received at the Pine School
Shiv Patel
Student '23
Blue
$25
Supported 2 months ago
Danielle Schoppe
Parent '27
Gold
Supported 2 months ago
Sally Lehman
Grandparent '26
Blue
Supported 2 months ago
Homes by JMC Cherveny
Parent '27
Blue
$100
Supported 2 months ago
Nick Patel
Parent '23, '25
Blue
$1,999
Supported 2 months ago
In the hope to continue to receive best education for my kids