SRHS Day
$60,403.22
raised of $50,000 goal
Organizer
Nancy McGaughan, Director of Advancement
Leaderboard
Top alumni classes
| Class year | # Donors | Total |
| --- | --- | --- |
| 1977 | | $1,006.74 |
| 1961 | | $700 |
About
Meet Erin Dailey '17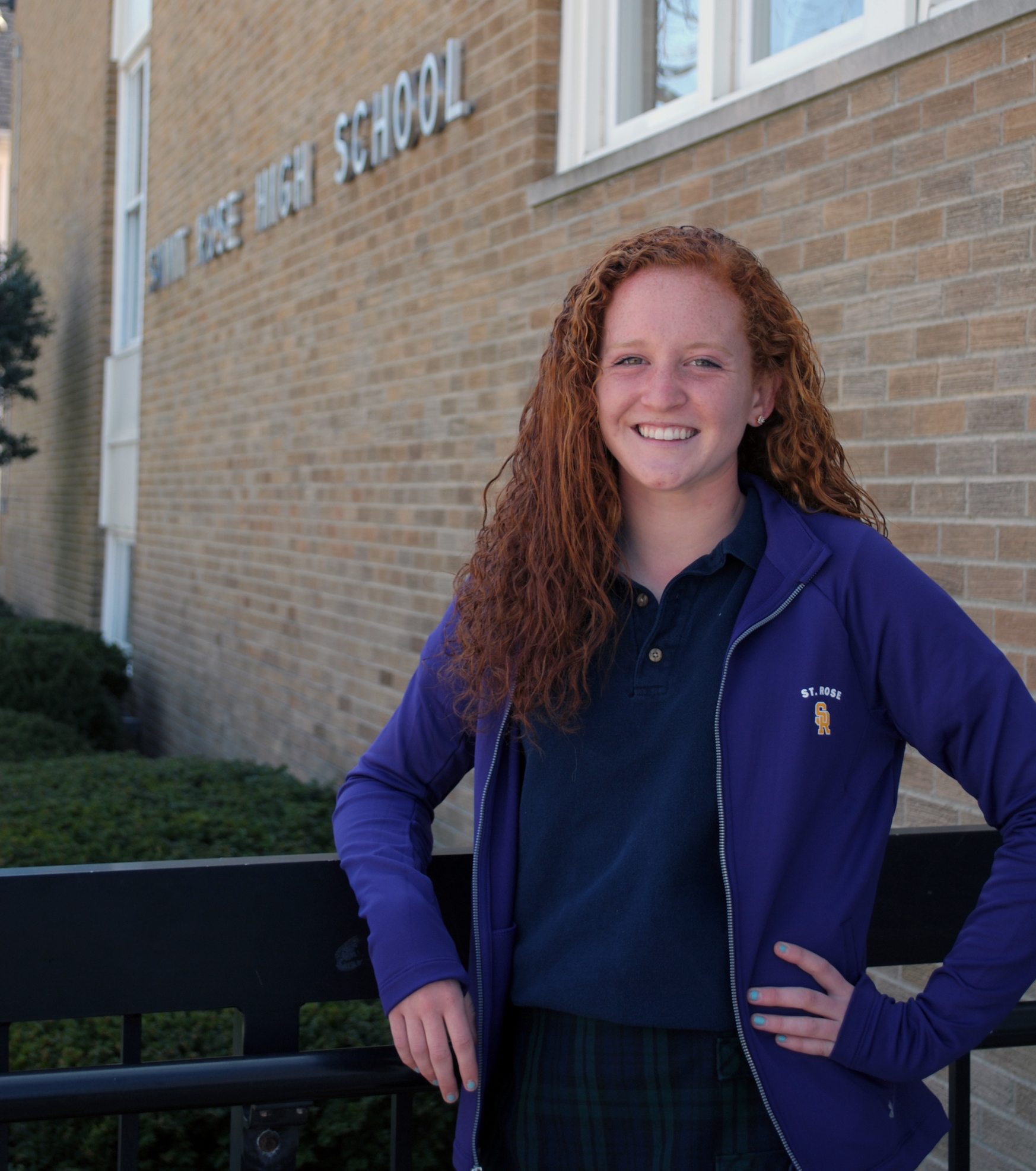 Erin Daily '17
A standout St. Rose student and soccer player who is off to William and Mary College in the fall. She is also a Recipient of Your Impact! Be part of SRHS Day and extend your impact to all St. Rose students!
St. Rose is committed to providing students like Erin with the best Catholic education possible. But new computers, software, engineering materials, and modern learning spaces cost more than tuition can provide. That's why Erin and all St. Rose students need YOU to give on SRHS Day!
WHAT IS SRHS DAY?
SRHS Day is a 24 hour period for the entire St. Rose community to come together in support of the St. Rose Annual Fund. It is a day to honor the Class of 2017 as they graduate by making sure that all St. Rose students have what they need to excel.
HOW CAN I GET INVOLVED?
Join SRHS parents, alumni and friends on June 7th by making a gift online. If you can't make a gift on that day, send in your gift now and you'll be counted as an SRHS Day supporter.
WHY PARTICIPATE?
Give because St. Rose needs your loyalty and support to give students like Erin an outstanding education. Your gift means everything to those who graduate this year, and to all those who follow them. We can't do it without YOU.
Update #3 - 2 years ago
The time has come and we're so close to our goal!
Share this page with your family and friends on Facebook and social media–spread the word that SRHS Day is here and it's time to give.
Posted on Tuesday, June 6th, 2017, 10:01 am EDT
Update #2 - 2 years ago
SRHS Day is almost here, and we're halfway to our goal. Make your gift now and be counted! Show the students of St. Rose that you care!
Posted on Tuesday, May 23rd, 2017, 12:09 pm EDT
Update #1 - 2 years ago
We've met the match, and now it's time to reach our goal. Thank you for your support!
Please share the SRHS Day appeal with all your friends and family so we can honor the Class of 2017 and provide for all the classes that follow them.
Posted on Wednesday, May 17th, 2017, 12:47 pm EDT
Campaign ended Thursday, June 8th, 2017, 12:00 am EDT
Recent activity
Michael Falgares
Faculty/Staff
Supported 2 years ago
Eileen DeFazio
Parent '19, '21
Supported 2 years ago
Carla Aldarelli
Alumni '77
Supported 2 years ago
Mary Beth Rehrer
Alumni '86
Supported 2 years ago
Anne McDonough-Beavan
Alumni '67
Supported 2 years ago
Christina Vassalo
Alumni '15
Supported 2 years ago
© 2019 BoostMySchool. All Rights Reserved.