Rosary Day of Giving
Strengthen the Legacy
Donate now
Organizer
Kristie Rueff O'Campo '02, Director of Advancement & Marketing
About
This year, Rosary Academy is partnering with our brother school, Servite High School, to encourage our community to Strengthen the Legacy of both our schools. As the only single sex high schools remaining in Orange County, we recognize that we are stronger together. We hope that you will show your support for Rosary, Servite or both as we raise necessary funds to ensure the sisterhood and brotherhood thrive for decades to come.
Show your support today and receive our newly co-branded items! For a gift of $250, you will receive a Rosary and Servite coffee mug! For a gift of $500, you will receive a coffee mug AND an embroidered canvas bag. A gift of $1,000 and above, you will receive the coffee mug, canvas bag, AND have the opportunity to have coffee with Dr. Pautsch, Mr. Adams, or both!
Coffee with Dr. Pautsch on November 12

Coffee with Dr. Pautsch and Mr. Adams on November 17
The Rosary Fund
The Rosary Fund is Rosary Academy's annual giving program and most significant fundraising effort. The Rosary Fund supports tuition assistance, student enrichment and support, campus enhancements, faculty and staff retention.
Your gift can help Rosary build the future of tomorrow today and is a testimonial to the transformative experience every Royal receives.
Academy Giving Levels
Our Lady of the Rosary Leadership Circle: $50,000+ *pledge payable over 4 years

Laureate Leadership Circle: $25,000-49,999 *pledge payable over 4 years

Mother St. John Fontbonne Society: $10,000-24,999

Sisters of St. Joseph Society: $5,000-9,999

Head of School Society: $1,000-4,999

Loyal Royal Society: $500-999

Red & Gold Society: $250-499

Friend of Rosary: $100-249
Other Ways To Give
Appreciated Stocks & Securities
Gifts of securities to Rosary that have increased in value since you purchased them allow you to take the current market price as a tax deduction, so you owe no income tax or capital gains tax on the increase.
For more information, contact Kristie Rueff O'Campo at [email protected].
Matching Gifts
Matching Gifts are an easy way to instantly double, or in some cases, triple your contribution to Rosary Academy! Many corporations match gifts from their employees, spouses and retired employees. Please check with your company to see if they will match your gift.
Update #2 - 3 days ago
Show your support of our Day of Giving by adding a photo frame to your picture on Facebook! To add the custom frame please do the following:
Open Facebook
Go to your profile
Click on the camera icon by your profile picture and select add frame. Using the search bar, please type in any of these keywords to find our giving day frame (Rosary, Rosary Academy, The Rosary Fund, Rosary Royals, Strengthen the Legacy, #strengthenthelegacy)
Select the photo frame
Select Use as Profile Picture
Enjoy your new photo frame and show your friends that you are helping to Strengthen the Legacy!
Posted on Monday, October 26th, 2020, 12:15 am PDT
Update #1 - 15 days ago
Now more than ever, we believe that Rosary and Servite High School are stronger together!
Posted on Wednesday, October 14th, 2020, 9:00 am PDT
Donate now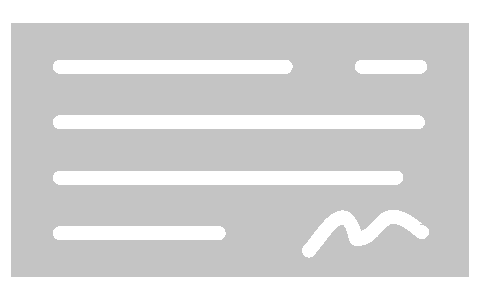 Campaign ends Tuesday, November 10th, 2020, 11:59 pm PST
Recent activity
Ronald Bevins
Parent '10
Faculty/Staff
Supported 3 days ago
Supported 3 days ago
God Bless Rosary Academy & its families.
Emmjolee Mendoza Waters
Alumnae '97
Supported 3 days ago
Robert Curry
Parent '18, '22
Supported 3 days ago
Robert Curry
Parent '18, '22
Supported 3 days ago
Lisa & Scott Capps
Parent '21
Supported 3 days ago
Tracy Nichter Baxter
Alumnae '91
Supported 3 days ago