May Term reflects MKA's highest aspirations for our graduating class: it offers them some of the freedom they will experience in the future, encourages them to pursue a passion, asks them to take responsibility for their own learning, and implores them to engage with the world.
Some students use May Term to try out a possible career path or to explore an area of interest related to their projected college major. Some use the time to work in an area of expertise on which they could not fully focus during the busy high school years. For others, it's a chance to give back to a community or a cause, to contribute meaningfully to a local organization, or to return to MKA's Brookside campus as a teacher's assistant.
Support our students as they work on their May Term projects this month! Your gift will make a difference in the lives of our students as they work within our community to make a positive difference. GO COUGARS!
The outcome of May Term is pretty much my entire career… From there, all doors opened up as I had experience working at one of the largest record labels in the world before I even started college.

– Michael Braun '01
May Term isn't simply the 'butterfly stage' of the MKA life cycle. Somehow, it's also a reversal of that life cycle — butterfly becoming pupa becoming larva becoming egg. Somehow, it's also a return to essence and purest potential.

– Jessie Chase '11
I was able to make the experience whatever I wanted it to be.

– Kelsey O'Connor '14
So far I have learned to always ask for honest feed back even if it is hard to hear.

– Ahmed '18
Kudos to Ahmed!!!! 🤗 From MKA and my education beyond, I learned that a mentor can guide you through your professional and personal pursuits. For me, opening up my preschool has been like waiting for a wild fruit 🍓🥑🍌 to perfectly ripen because I not only have to have patience with myself but also to have fun with the arduous process of achieving my dreams! Be honest and either learn what you don't know📚 or ask for help! Don't be afraid to be vibrant like a unicorn🦄🌞🌈 and to follow a positive path and your purpose passionately. Adopt, adapt, and adjust!

– Akhabue '03
So far I have learned to save my projects frequently in case Ableton Live crashes.

– Alexander '18
So far I have learned that it's much harder to write the ending of a story than the beginning.

– Matt '18
It is only with the heart that one can see rightly; what is essential is invisible to the eye.

– Ethan '18
So far I have learned that it is super hard to find journalists who are open to being interviewed.

– Meghna '18
Update #7 - 6 months ago
Sunjana has been working with Bobbi Brown and her new wellness focused projects under the name Beauty Revolution: EVOLUTION_18, The George, and JustBobbi. During her internship, Sunjana has been responsible for assisting with promotions on social media, creating media lists and putting together a presentation for Evolution_18. Sunjana also had the amazing opportunity to accompany Bobbi to the Makeup Show in NYC and watch her speak about her journey as a pioneer in the world of beauty and wellness. Here are a few photos Sunjana has captured while at work!
Update #6 - 6 months ago
Here's a peek at the start of the assembly process and what the software looks like when it's up and running.
Manav and Bruce have been hard at work this month creating an original 3D printed gaming console. The device will be able to run games from a variety of gaming systems, hook up to TVs, and even support multiplayer functionality!
I have learned that good buttons and small batteries can be pretty expensive and hard to come by.

– Bruce '18
Update #5 - 6 months ago
Rebecca is spending the month of May conducting research to gain an understanding of where Montclair's economic inequality comes from and how it impacts the lives of residents. She started the Montclair Inequality Project in hopes that through town-wide surveys and individual interviews she can identify the primary causes and best solution to inequality in her local community.
Learn more about the Montclair Inequality Project and how Rebecca is working to improve Montclair by visiting her blog: https://montclairinequalityproject.wordpress.com/
Update #4 - 6 months ago
Zoe, Teddy, Alex, and Ali are creating a blog ("4x4") on the fashion, food, art, and history of New York City. The blog will explore the range of cultural experiences that New York City offers. The four students will weave their individual interests into research for the New York City Course at MKA. So far, they have explored Greenwich Village, Harlem, and the Upper East Side. Follow their journey at https://4x4-nyc.weebly.com.
Update #3 - 6 months ago
Alix, Hailey, and Amanda are creating a blog, Fit in Thirty: Cutting the Freshman 15, to document their fitness journey. They will be exercising alongside professional trainers to derive free, and easily accessible workout videos for college students. Follow along at https://fitinthirtyaah.wixsite.com/mysite.
As prospective college students, we understand that it will be very difficult to balances the stresses of work and social life. As a result, it won't always be easy to make time to go the gym. But no worries, we have decided to bring the gym to you!! Our thirty minute, full body workouts will help you (and US) avoid the Freshman 15.
Update #2 - 6 months ago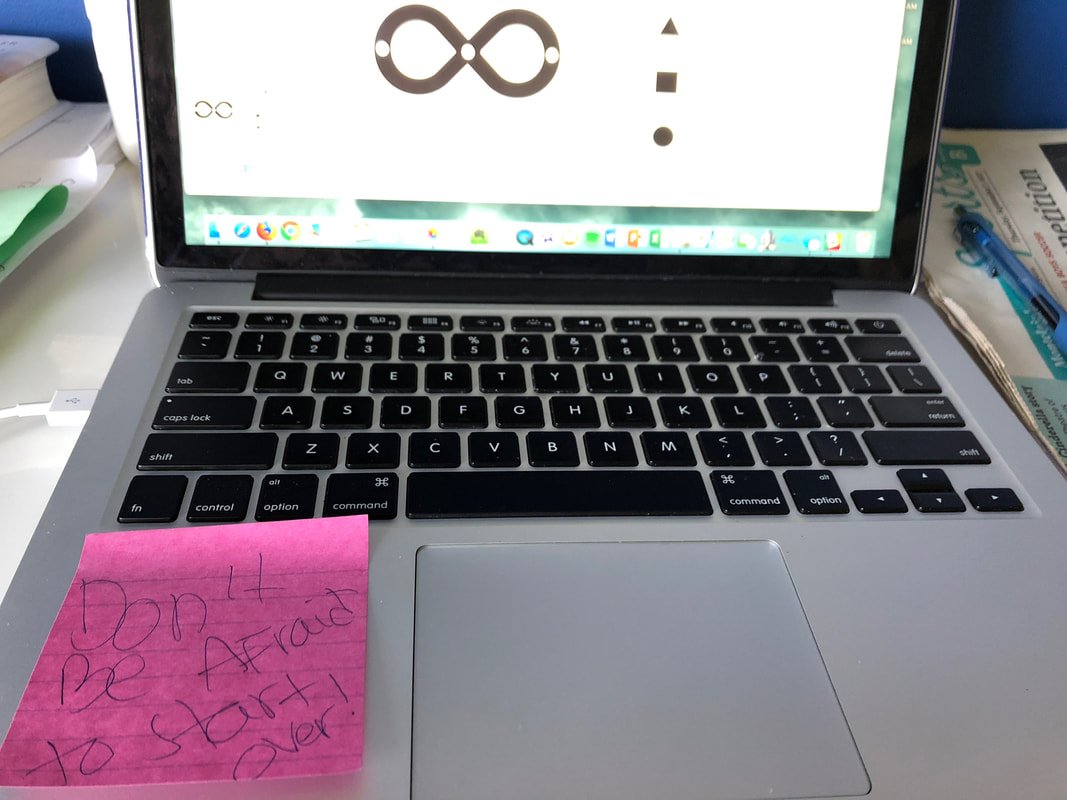 Hi! My name is Ahmed Abukwaik and I am the solo group in Start up 101 this year. Going into start up I had an idea that I thought was perfect. My idea revolves around the fitness industry and how to find the right fitness center for you. It made sense to me, and I was ready to execute. In fact, I jumped the gun and envisioned this idea taking flight in the first week of startup. Boy have I been shocked! I have had two calls now with fitness center owners: Retro Fitness and Intrepid Gym. Both are very different, Retro Fitness is a commercial health club and Intrepid Gym is a smaller more specific type of fitness center. Both owners have given me a lot to rethink and implement into my idea. The sticky note is a reminder to myself that I have to tear some walls down in order to build new ones! More research and meetings to come!

– Ahmed '18
Update #1 - 6 months ago
Startup 101 is still in the brainstorming phase.
Our grade seems to have quickly found the perfect balance between enjoying the good weather and time while also taking care of their responsibilities.

– Ben '18
Pursuing what you love to do makes working a lot of fun.

– Aashik '18
Creativity is not a gift or a knack but a process . . . and the technique can be learned and improved.

– Nico '18
Donate now
Campaign ends Thursday, May 31st, 2018, 11:59:59 pm EDT
Supporters (31)
Chris Shearin
What a cool experience for the seniors. Enjoy!
Mccaffrey McCaffrey
In honor of Tom Fleming

Enjoy the freedom and creativity that May Term allows!! Proud of you all!
Comments (2)
mccaffrey McCaffrey

(Alumni '06)
6 months ago
In honor of Tom Fleming
Enjoy the freedom and creativity that May Term allows!! Proud of you all!
Chris Shearin

(Alumni '82)
6 months ago
What a cool experience for the seniors. Enjoy!
© 2018 BoostMySchool. All Rights Reserved.